Planet-conscious
From our sourcing to our packaging and communication, we are committed to minimizing our impact on the planet.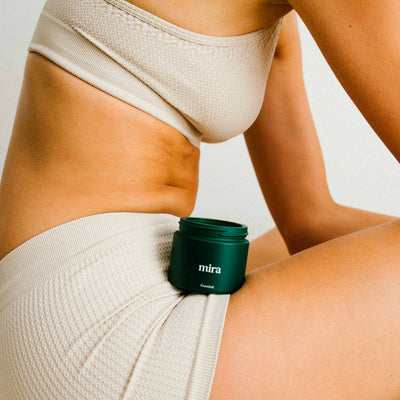 Only the necessary ingredients
Life is already too complicated, we make sure you put in your body as little as possible, and that you know about it as much as possible, simple.
No filter policy
We are open and frank about our health needs, even those we do not love talking about! We aim to break down the taboos, and help each other make informed decisions.
Our Story
We may -or not- want it 'all'. To raise a family & children, to have a successful career, to stay healthy & fit, to enjoy an active social life. However, balancing all these might not seem realistic.
We will not solve your babies' all-nighters, workload peaks, or hectic timetables, but can provide you with science backed-up ingredients for products that improve your life quality, seeking a healthier you from the inside out. Self care is a necessity.
mira Essential is our very first product, a multivitamin with key nutrients, that you can receive at your doorstep monthly.
Non GMO, free of synthetic colorants or unwanted fillers, gluten & major allergen free. 1 capsule a day, with or without food, preferably in the morning
We recommend that you consult your doctor prior to use if you are considering taking dietary supplements for the first time, or are pregnant or nursing, taking any medications, or have any medical condition. Food supplements should not be used as a substitute for a varied diet and a healthy lifestyle. Keep out of children's reach. Store product in a dry, cool place, out of direct sunlight. Do not exceed the recommended daily intake. If you experience any adverse event, discontinue use immediately and contact a healthcare professional.